To say Jenna was the most unique, beautiful, creative person I have ever known is an understatement. From the time she was very little, she would draw and color on her dolls AND EVERYTHING…walls, bedspreads, and furniture. She was not just limited to paper. Coloring books were boring to her. She loved makeup, finger nail polish and NEVER went anywhere without a purse from the day she took her first steps, NEVER.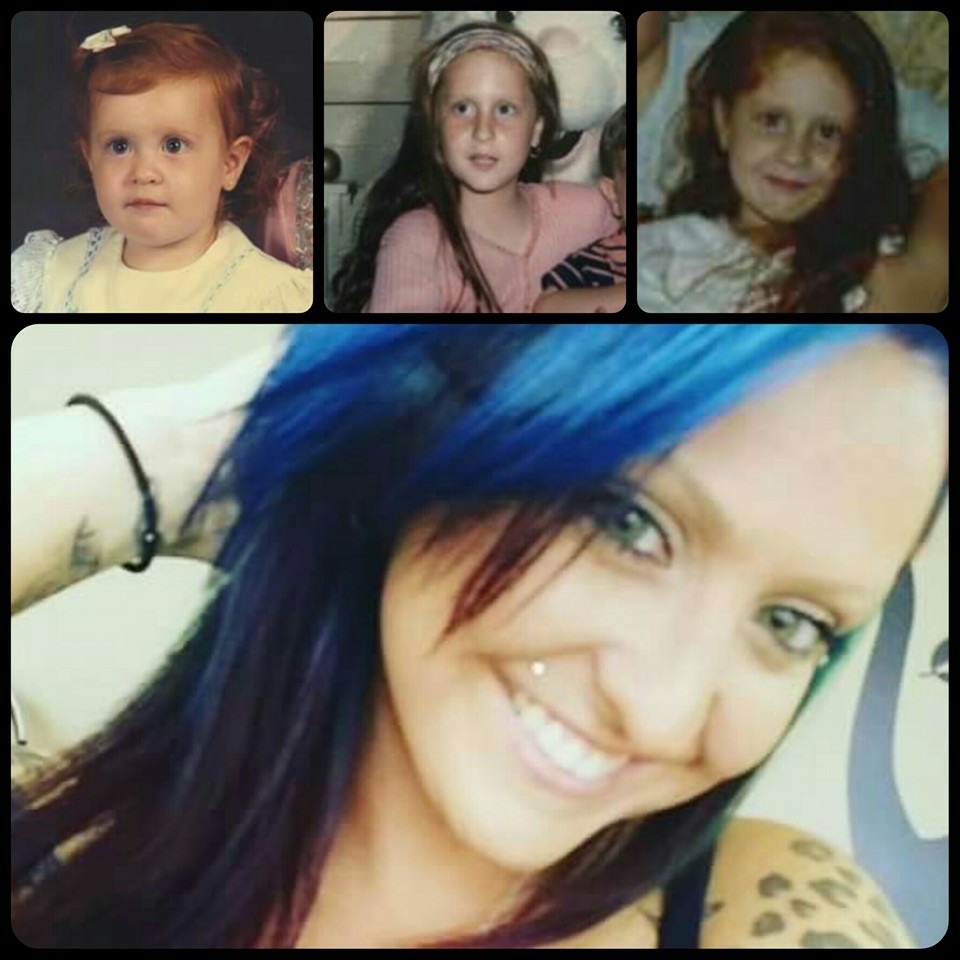 This curly red haired, green eyed girl with a mind of her own was a good student. She started dance lessons at the age of three and continued dancing through high school. She wasn't the best dancer in the class, but she did love dressing up for recitals and she so loved her dance teacher, Miss Carol. Jenna loved her older brother, but when her younger brother was born just a week after she turned five, he became her real life doll to carry around and love. We were the typical family, working at a family business, taking care of the kids, baseball, soccer, dance, homework. Then November 1997 Jenna's dad moved out. Our life changed. We learned a new normal. This new normal Jenna never adapted to. His interaction with Jenna and her brothers was limited to almost zero. Being a nine year old and having parents split up I don't think Jenna ever recovered from it.
In July, 2000 – I remarried, Jenna was 12 years old, in the 6th grade. Jenna's grades declined and she was removed from the Magnet school. She then had to repeat the 6th grade at the local middle school. By the end of the school year, she failed 6th grade for the second time.
Now, the second trauma – I have remarried. No chance of Mom and Dad getting back together. She is totally separating herself from everyone. I decided to homeschool Jenna. She came to work with me every day and she did all her school work at my office. It worked out well. Jenna was spending most of her days with me and my dad at work. My dad was always her favorite. We homeschooled for a year and a half, including summer and was able to enroll her in 9th grade at the local High School. This put her on track to be with her classmates. I thought things started out great. At some point, she started leaving school, smoking and I was told by a friend she first started using Meth when she was 15, which would be around 2003. Jenna was constantly agitated, argumentative, rarely ate and constantly skipped school. In 2004 the famous three hurricanes came through Florida and the third one severely damaged our home. We were forced to live in two apartments with Jenna and her younger brother for seven months until our home could be repaired. Our lives were turned upside down and Jenna's outbursts intensified during that time. Her behavior was totally out of control. This is also when I noticed the cuts. She had cuts on her thighs and arms. When I talked to her about the cuts, she would tell me the cuts made her feel better.
That is when I took her to a counselor. The counselor specialized in addiction counseling. Looking back, the cutting stopped and I believe the drug use increased. The High School offered to put her in a program where she had the opportunity to graduate a year early and she could go to the local Technical School and start the Cosmetology Course she wanted to take. So, she graduated in 2005 and started a Cosmetology course the next school year. She always wanted to be a hairstylist, put on makeup and paint nails. She seemed excited to finally be able to do what she always wanted to do.
My parents bought her a little red BMW for graduating. Fulfilling a promise they made to her if she graduated high school. She had the car 2 weeks, didn't come to a complete stop at a stop sign in a known drug area of town. Jenna was pulled by an LPD cop and was arrested as a juvenile for possession and paraphernalia. LPD decided to impound/keep the new BMW my 17 year old was driving and sent her off to "juvenile jail" for me to pick up in the middle of the night. My parents made the decision to BUY the car back from LPD for $5,000. Eventually we sold the car and the money was put into an account for Jenna's son.
In 2005 my husband was arrested and eventually sentenced in 2006 to Federal Prison for approximately 10 years for child pornography. It took her an extra semester to graduate because she had a problem staying in Cosmetology class. This was something she ALWAYS wanted to do, but the need to get high was stronger. My Dad & I Marchment Acted her 3 different times in all, every time she ran away from the facility, they sent her to. When she would be found, law enforcement would arrest her for contempt, soon she would be out to start using again. At one point, she was court ordered to intensive Outpatient Treatment.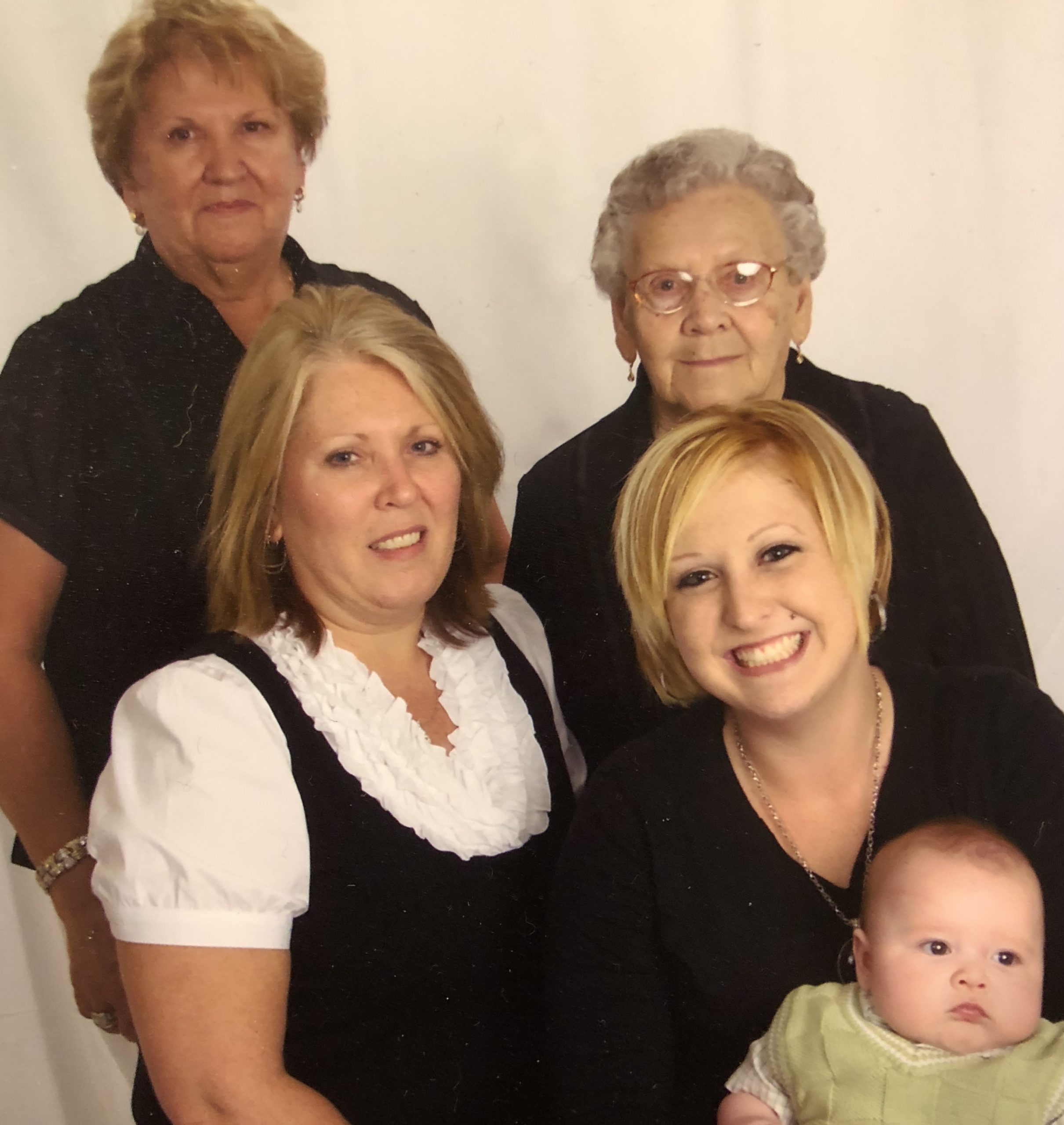 My parents and myself went with her to all the classes. Jenna did well. She was ordered to attend a certain amount of NA meetings a week. The 12 Step Program did not work for her. My Mom called a facility in South Florida, we drove her to the inpatient treatment center in 2007. I must have driven 100 MPH down Hwy 60 and then 1-95 while my Mom held on to Jenna in the back seat of my car as she kept trying to jump out of the car the entire trip to the South Florida treatment center. It turned out to be a Country Club that took a lot of my parents money and mine as well. When she went to the halfway house, that was just another drug haven. She pawned a diamond ring I had made for her with the diamond from the engagement ring her Dad had given me and a bike we had taken to her for transportation. By the end of 2007 Jenna was pregnant. In May Of 2008 she had a premature baby boy. She had quit using shortly after she found out she was pregnant. Soon she had stopped coming home and I was now a full time caretaker of a baby and working two full time jobs and the owner of two businesses.
There were times Jenna would do well for weeks and months. This is the cycle of life we lived for years. Thankful for the good weeks and months and waited with dread for outbursts, screaming fits and the actions that came when she was using. I think she wanted to be good for her son. I know she loved him the best she knew how. She wanted to be a good friend, a good daughter, sister, hair stylist and live a good life. She was court ordered to go through a program called Hope Now. She lived at the facility and was able to work and go to church, have visits, earn privileges. As most of these types of facilities do, they fail. Through all the rehabs, counseling, probation, meetings, getting back and forth to work or to wherever she needed to be, my dad was a rock. He was the constant that helped me get her where she needed to be or would pick her up. My parents would help with Presley.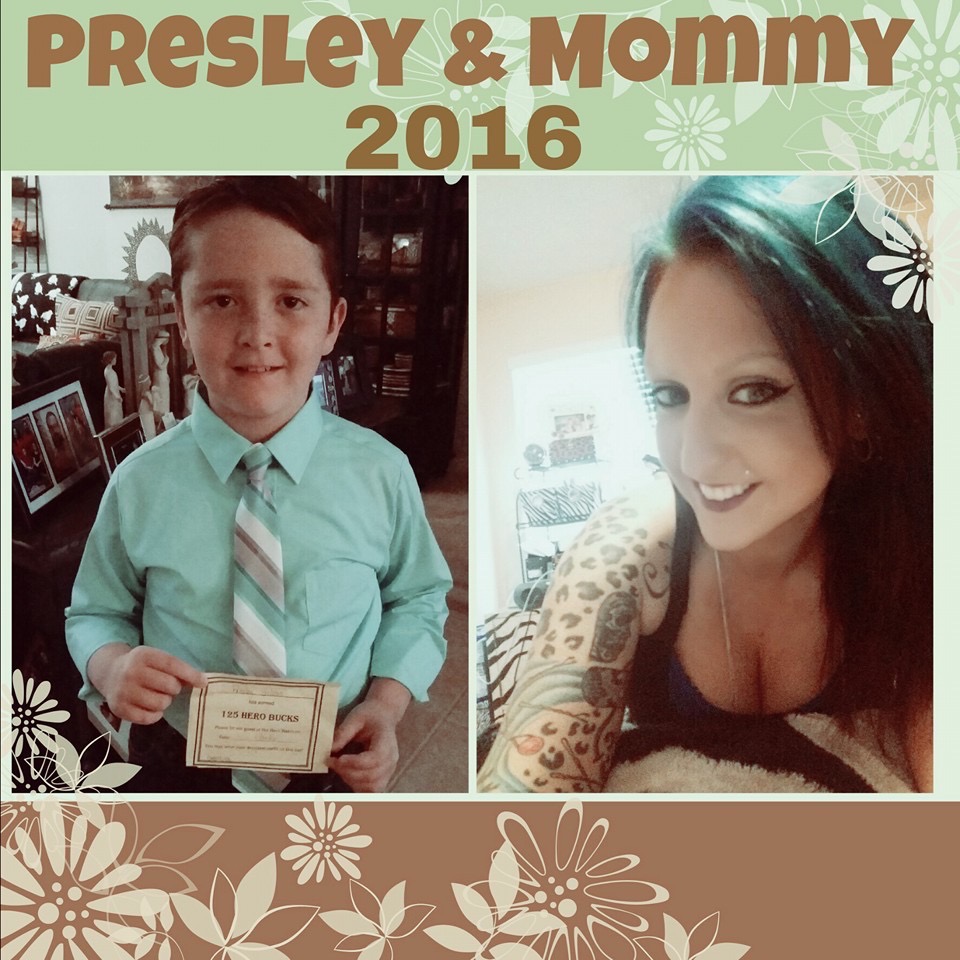 Then came Zoe's Journey. She was accepted into their outpatient program. She excelled in the program. Met many young ladies with young children that were working the program so they could get custody of their children, or keep their children, get jobs, stay clean and move forward with their lives in a positive way. Jenna would give these ladies and their children haircuts. The ladies that were preparing for job interviews, she would color and style their hair, help them with their makeup, polish their nails, just whatever their need was to make them feel better about themselves. She loved these ladies, many of them she maintained close friendships with up until she died. Many times she would do their hair at no charge or at a reduced rate. This is where her heart really was. In helping all of these ladies that struggled with addictions or were in bad relationships that needed to feel special or beautiful, that needed to know they were special and they could get that job, live on their own, and take care of their children. Jenna had a big heart, she loved her friends. She wanted to feel beautiful and she wanted everyone she loved to feel special and beautiful as well.
Jenna was bright and bold, she loved birds with their beautiful colors. Jenna was a fearless addict that wanted to be loved for exactly who she was unconditionally.
We opened a Salon in 2013. It is 2014 and she is in trouble, This time she takes all the jail time, meaning out with no probation. That also meant she was in jail for 200 or so days. BEST REHAB EVER!!! However, we have a little boy with a Momma in jail for a long time and he understands now. He misses her and refuses to sleep upstairs without her. Jenna came home, got back into the swing of things with her son, family and back to work doing what she loved and what she was good at, being a hairstylist! In my heart I wanted to believe that we had turned the corner for good. Thank you to the ladies & gents working in our Salon, they did a great job, kept Jenna's clients satisfied and happy. Then came 2018 and she met the devil and his followers…. The draw was too strong, that evil had money, he had drugs, he had all the lines she wanted to hear, made her feel like she was the most special person in the world. The lies started again, sneaking out of her garage apartment, not taking care of her son and leaving him with me, not going to work at the Salon. Everything was changing, back to all those old ways that I knew all too well. Jenna and I fought more and more. I couldn't stop her. Most importantly could not stop him. The Devil laughed in my face.
Friday, March 16, 2018 Jenna left home at about 11pm within 4-5 hours later this piece of evil and one of his followers, that I know for sure (a lawyer whose license had been revoked), left her in the ambulance bay of the hospital for dead covered in vomit as a Jane Doe. She was never given the chance to survive.
About noon on Saturday, March 17, 2018 LPD Detectives found me at the Salon. I had spent the morning celebrating my youngest grandsons birthday with family and wondering why Jenna never showed up for breakfast with the family. The detective suggested that I go to the hospital right away, my daughter was in grave condition. The hospital had put her on life support even though she had arrived brain dead.
We had life support removed on March 18, 2018.
April 2, 2018, The LPD Detective came to my home informed me that there was "no crime" scene, therefore there would not be any charges filed…against those that left her for dead. His last words to me as he left my home was that "Jenna was a throw away junkie"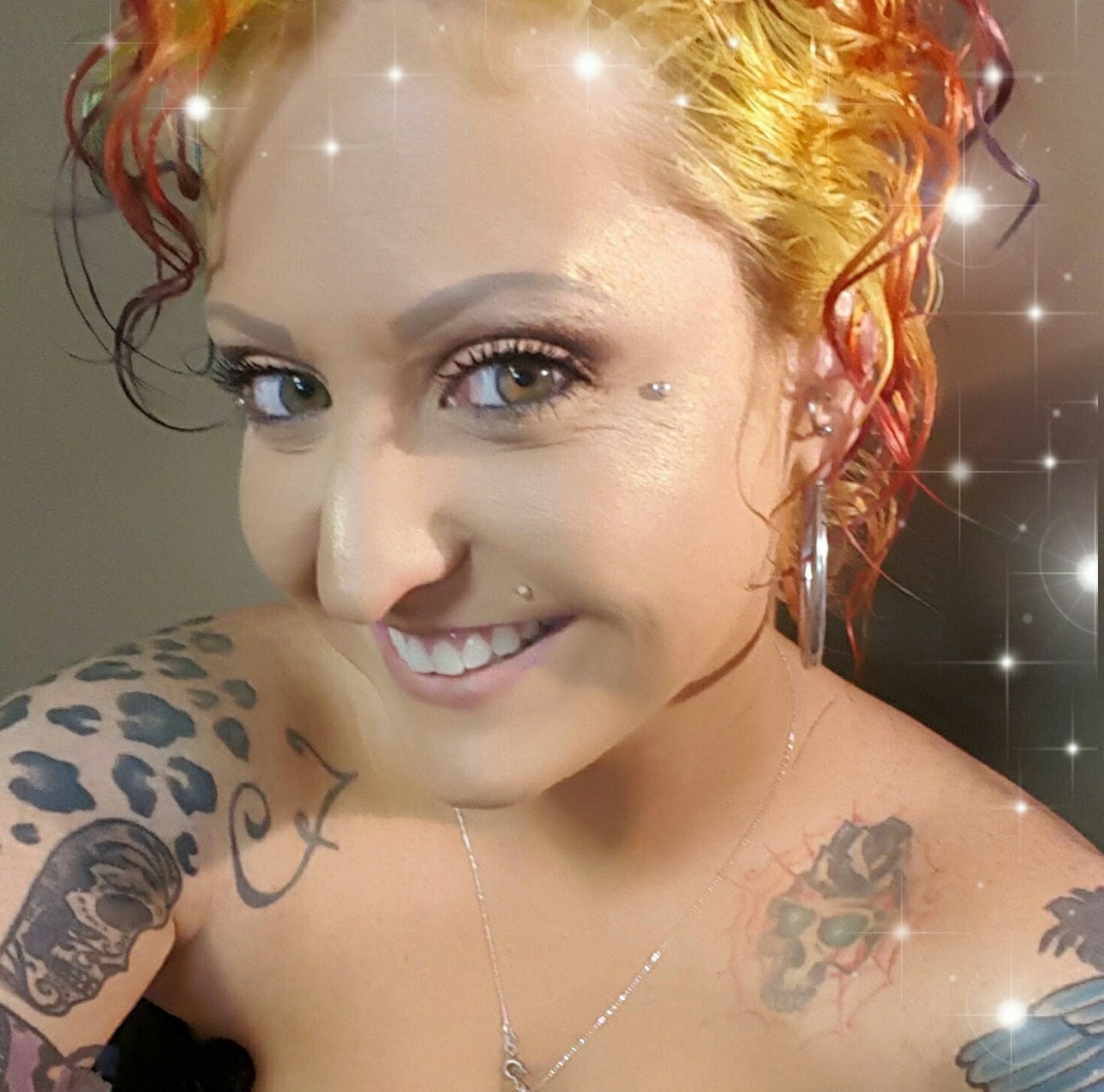 April 14, 2018, after repeated requests to get Jenna's belongings back she had with her the night she left home, the same detective informed me that "he was not a third party retrieval service". It was up to me to get her things back. I ended up only getting a few things back – they kept the rest of her things.
On April 25th is the day we realized we were being followed, people were sitting in front of my home, my grandsons school,  driving up and down my street.
May 8 – My grandson's birthday the entire evening while family was at my house to celebrate his birthday – we know we are still being watched and followed at times, but have quit keeping track. After giving LPD and PCSO tag #'s and vehicle descriptions, nothing will become of it.
Over the years as she struggled through addiction, I drove all over Polk County night and day looking for my daughter, I had guns pulled on me by drug dealers and users, I went to places and saw things that most people can probably never imagine. I got counseling for Jenna, myself and my family, sent her to rehab after rehab, had her arrested more than once, thinking that it was keeping her safe.
I spent so many nights not knowing where she was or who she was with. Drove to places I should never have driven. So many days and nights she would not answer her phone just to let me know she was alive. I brought another man into our home exposing her and her brothers to someone that damaged them. Most of the family kept her at arm's length AND She knew it, we all felt the tension at family get togethers. Loving an addict is hard. Liking them is harder.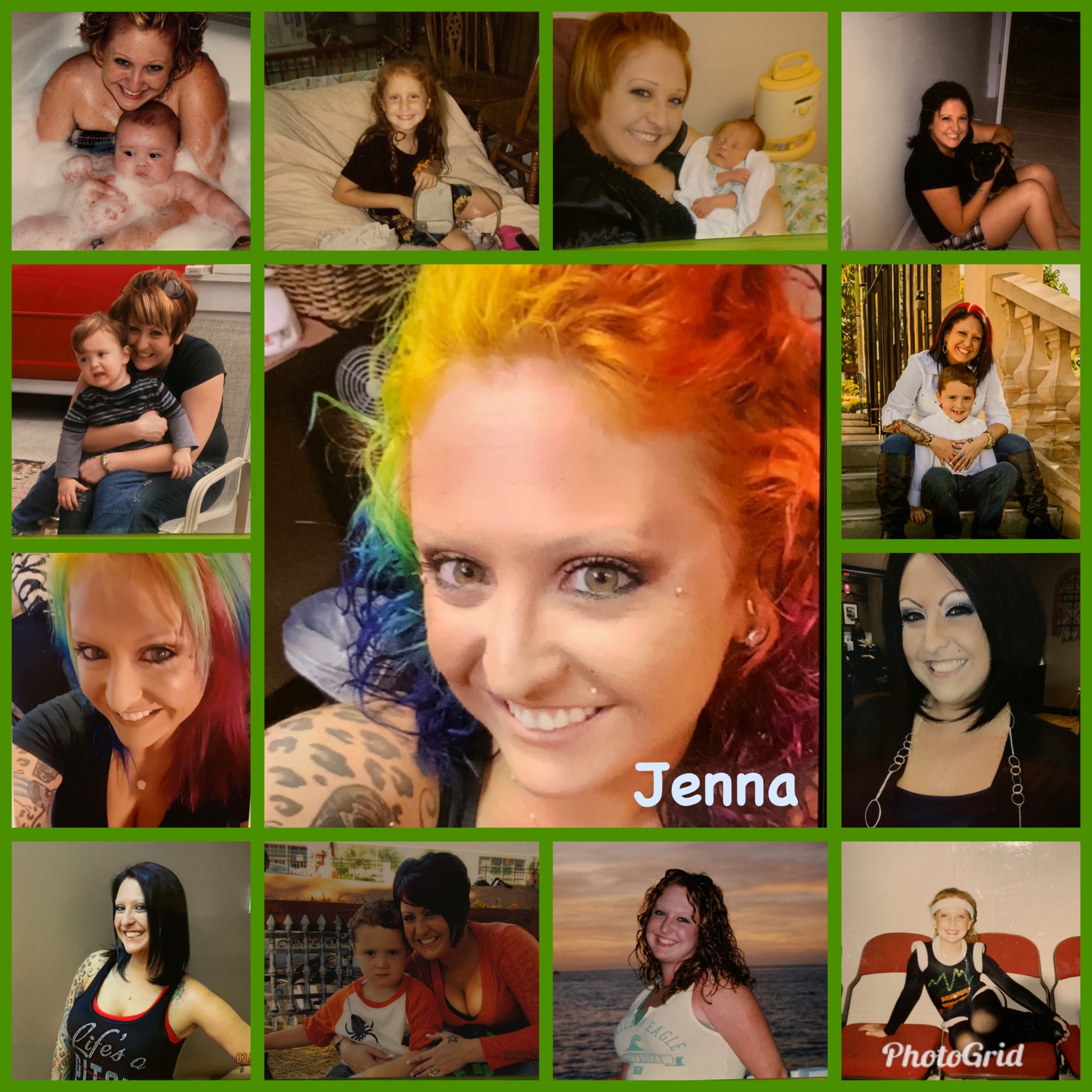 Addiction is a disease. Jenna Kylie's life was relevant. She was a Mom, Daughter, Sister, Granddaughter, Niece, Aunt, Cousin & Friend. She died knowing only three people loved her THREE.ONLY.THREE.
"Family and Friends were sick and tired of her drama, sick of her behavior, can't deal with her anymore…she isn't coming to my house and steal from me…" – SHE WAS A BROKEN ADDICT searching to be loved unconditionally. PK lost his Mom forever at nine years old. She will never see him play another soccer game, help him with homework, go to any school event, watch him graduate, fall in love or any of the things that he has already realized that He is missing out on. PK knows he is different. He desperately wants a Mom or a Dad. He tells me often that he is an Orphan. I promise him, he will never be an orphan, he reminds me, that a child with no mom or dad is an orphan. He will never have another mother. No amount of money or time or prayer can give him the biggest wish he has. All because of a devastating choice his Momma made on a day when she was 15 to try a drug. Since that day and until the day she died, I believe she chased that first time feeling. 
It is not okay to drop my daughter off like a bag of trash and leave her covered in vomit with no name. I will go down fighting for justice.
No one in Law Enforcement wants to listen to a mother of an addict. I do not accept a person in the position of "to Serve and Protect" speaking to a grieving mother in ways that I have been spoken to. Never, ever let anyone call your child a "throwaway junkie". Attorneys are not supposed to be drug dealers. Confidential Informants should not be allowed to drop off dead bodies and be immune from any consequence. I may never know the truth as to what exactly happened that night. What I do know is that people with her were negligent and they should be held accountable. The LPD Detective assigned to her case told me that my grandson was "better off with his mother dead", handed me her phone and said if I ever needed anything to call him.
Jenna Kylie's life was relevant. Her son and our family are relevant. Each one of our children's lives are relevant. This first year has been hell in a fog, walking through this second year is hell wide awake. I don't regret looking for her and all the times I tried getting her help. If she had died and I never tried to help her, it would be even harder for me to breathe every day. I wanted her to get well, I failed.
Every minute of every day since December 22, 1987 I have loved my only beautiful, bright, colorful, creative hair fairy, Jenna Kylie.
Seeking Support?
We're here for your family because we've BEEN your family. We're ready to wrap our arms around you and your loved one to offer the support you're searching for. Apply for assistance through Jenna's Rootz today!